2022 Innovative Grant Award Recipients
$38,910 TOTAL GRANTS AWARDED
Each year, the AEF awards grants to Watertown School District staff for innovative programs and materials that are beyond the scope of the regular school district budget to enhance the educational experience of our students.
We are pleased to announce this year's recipients: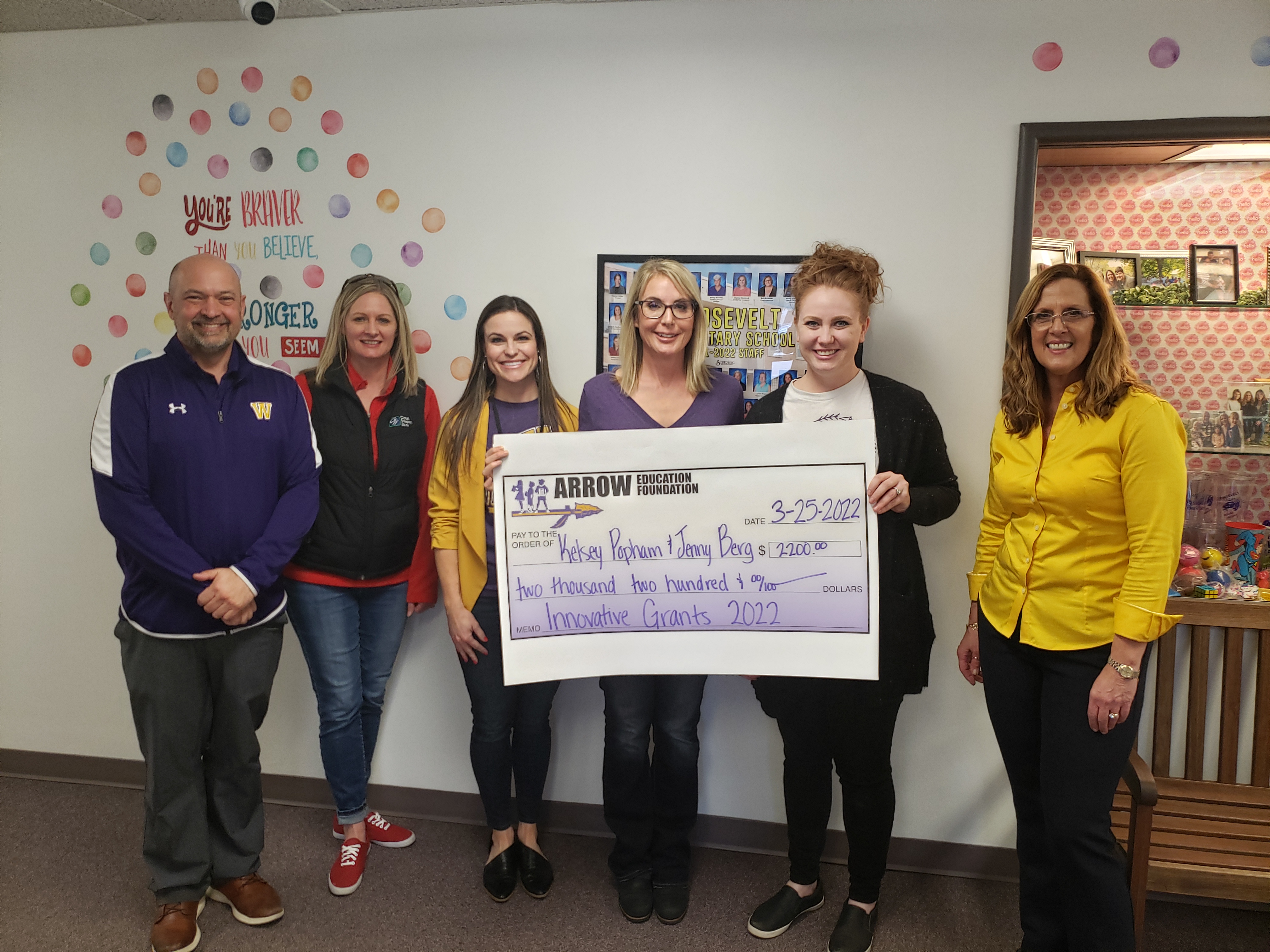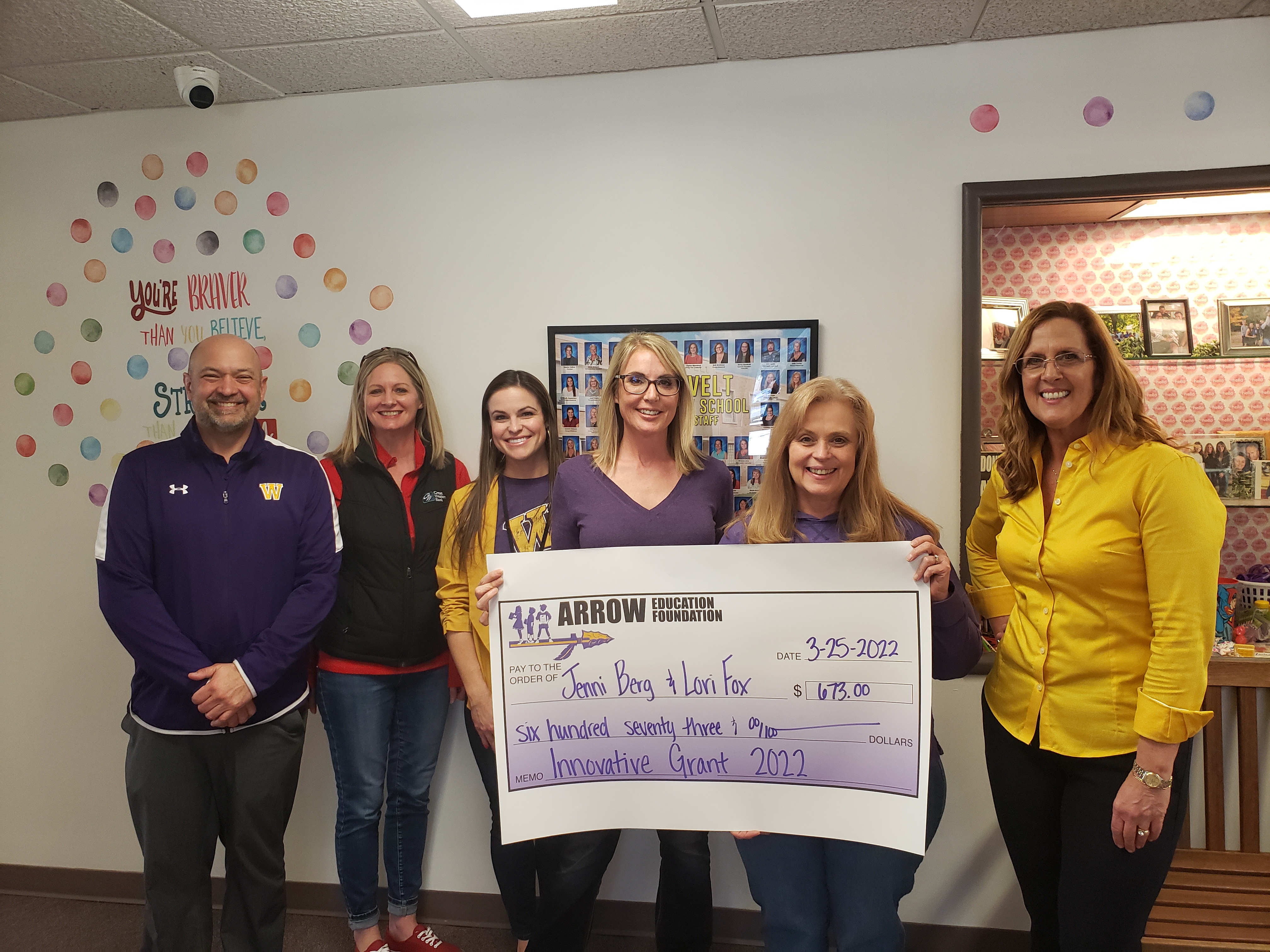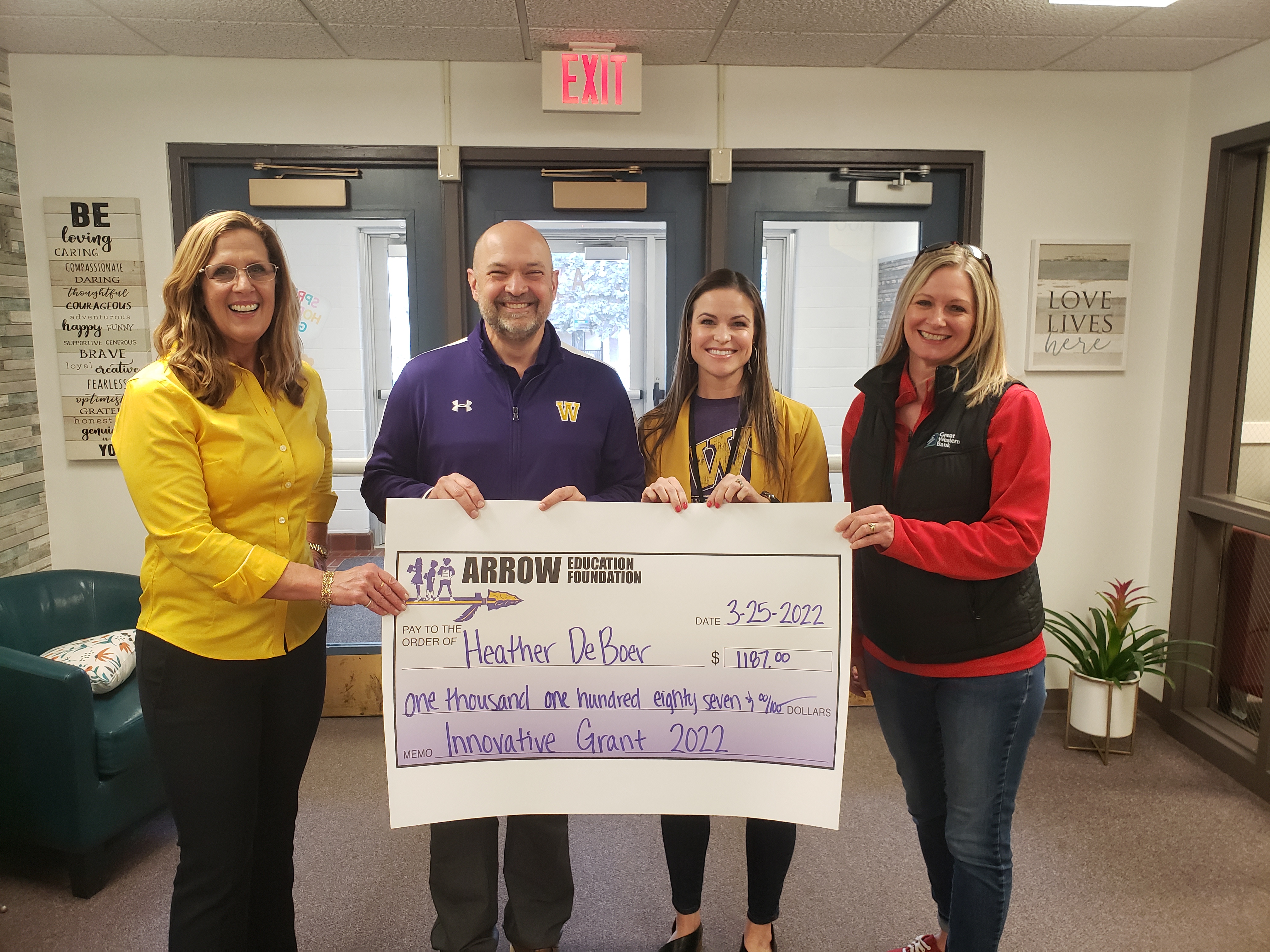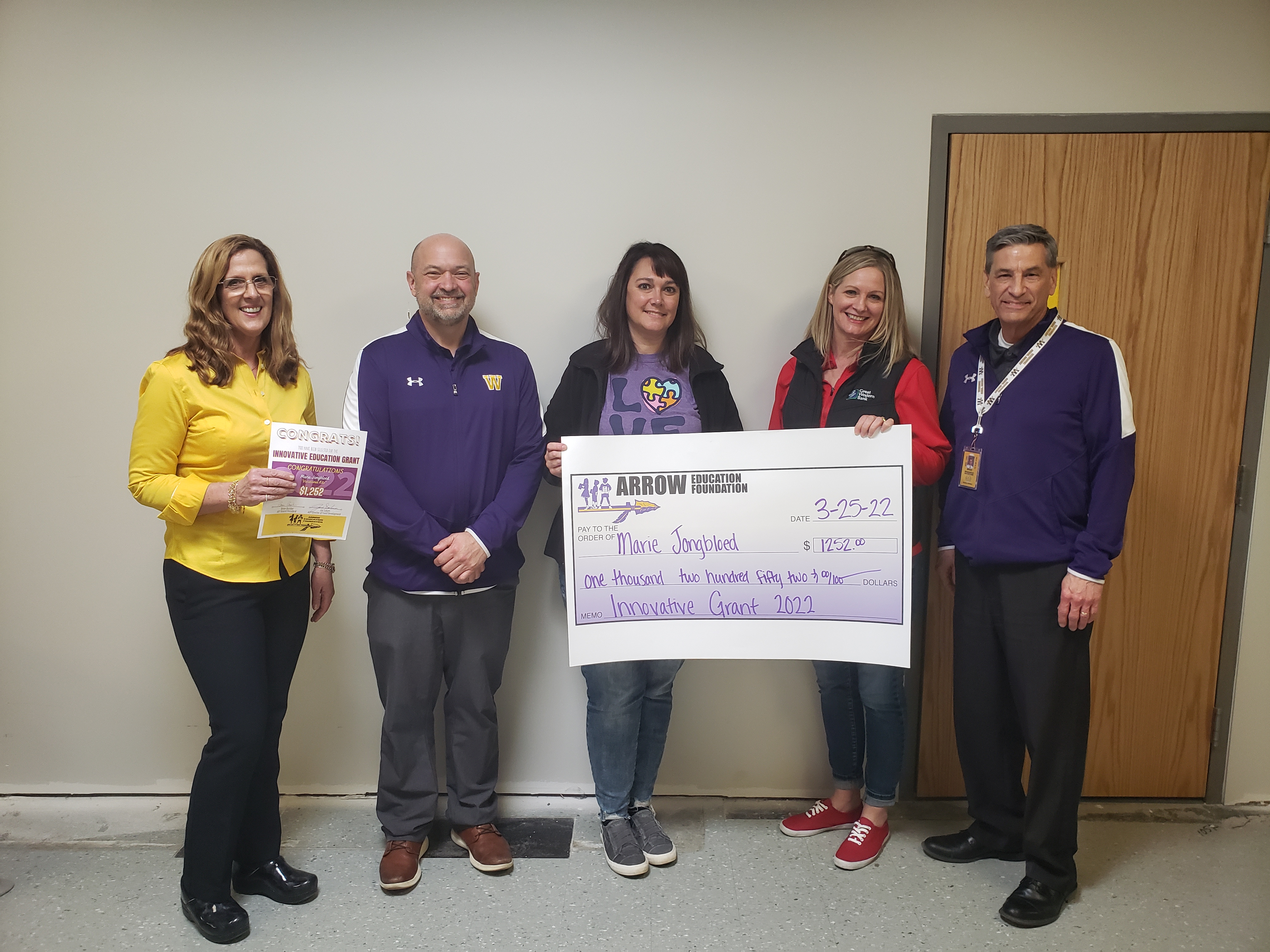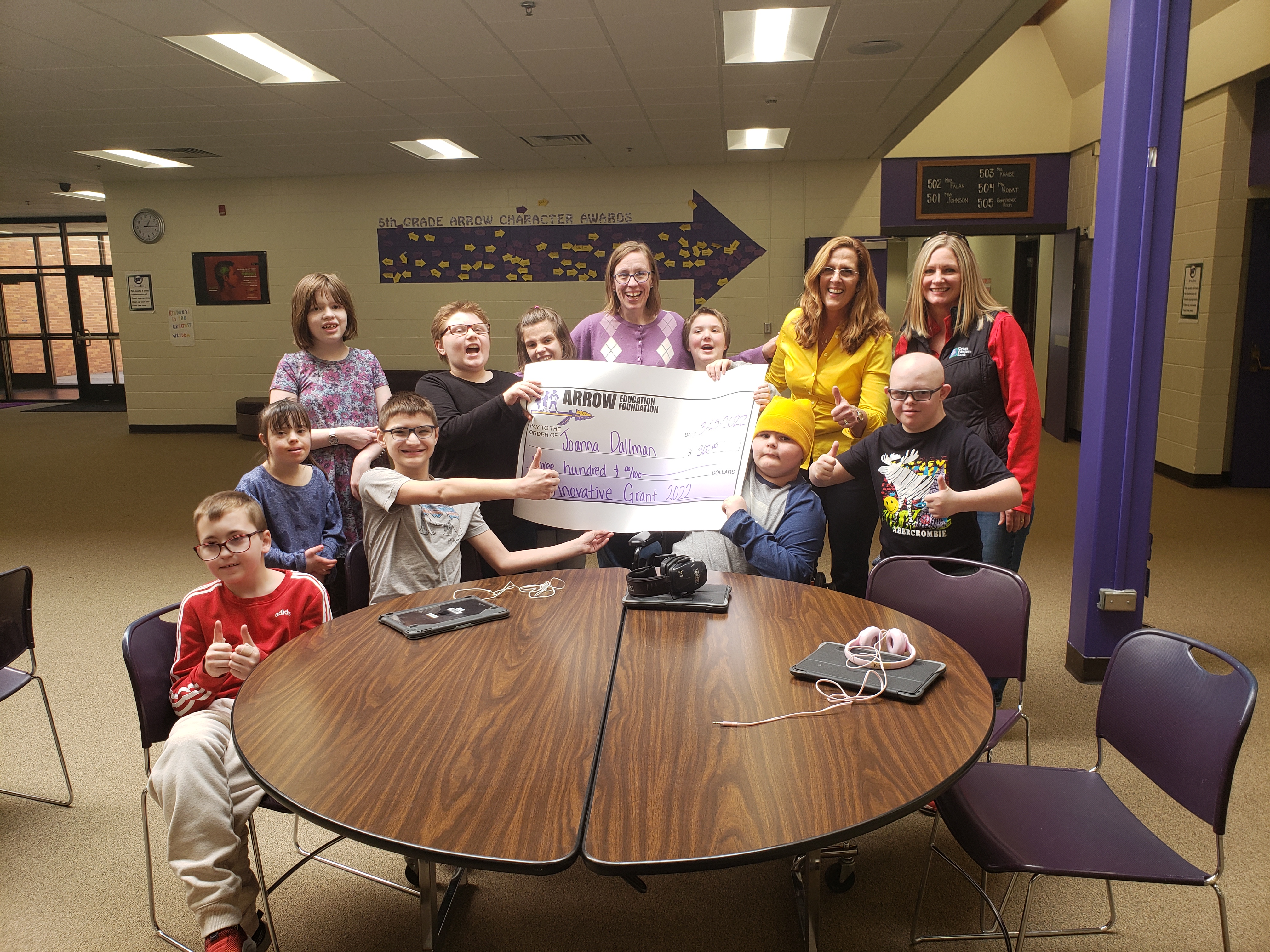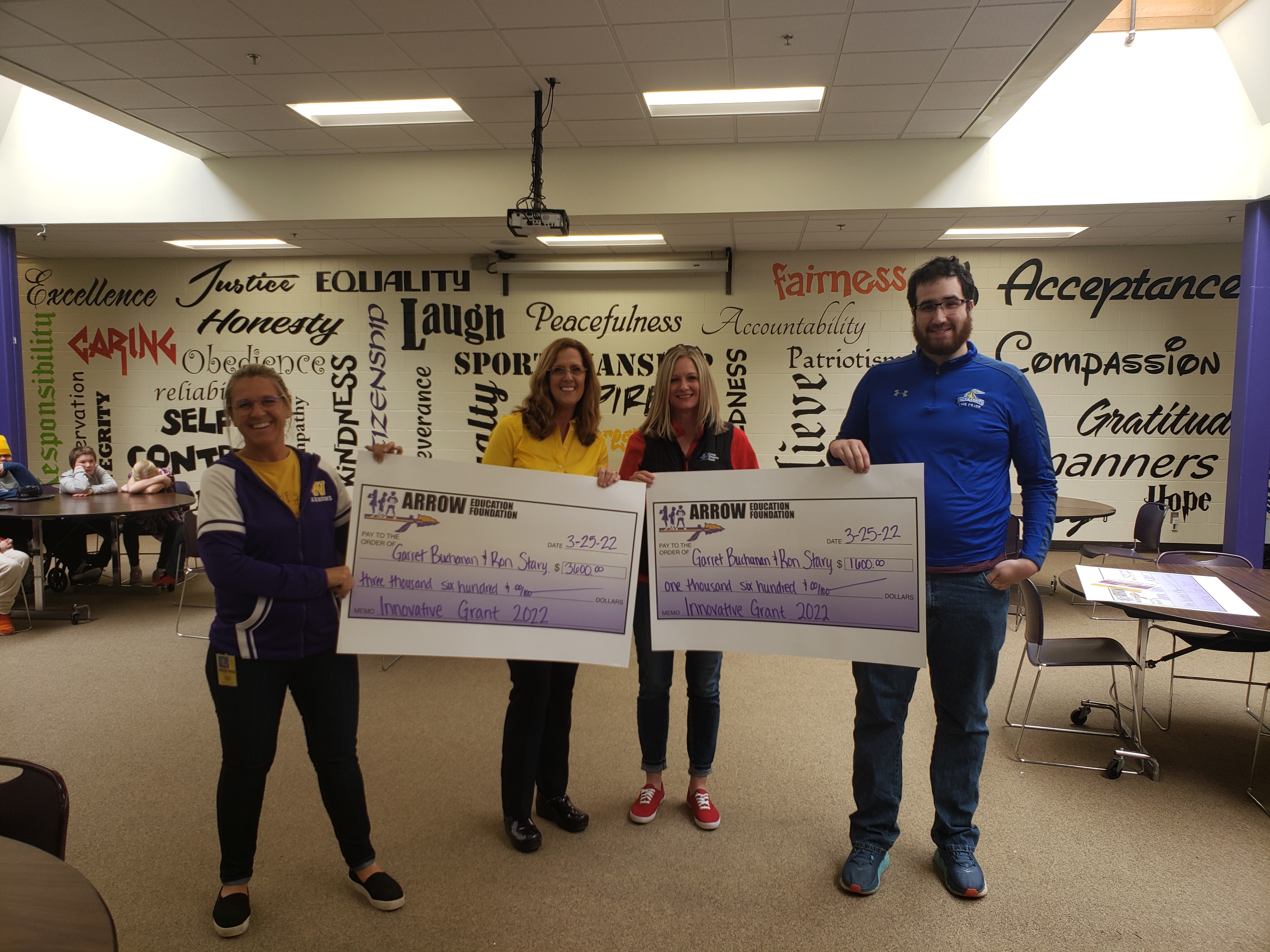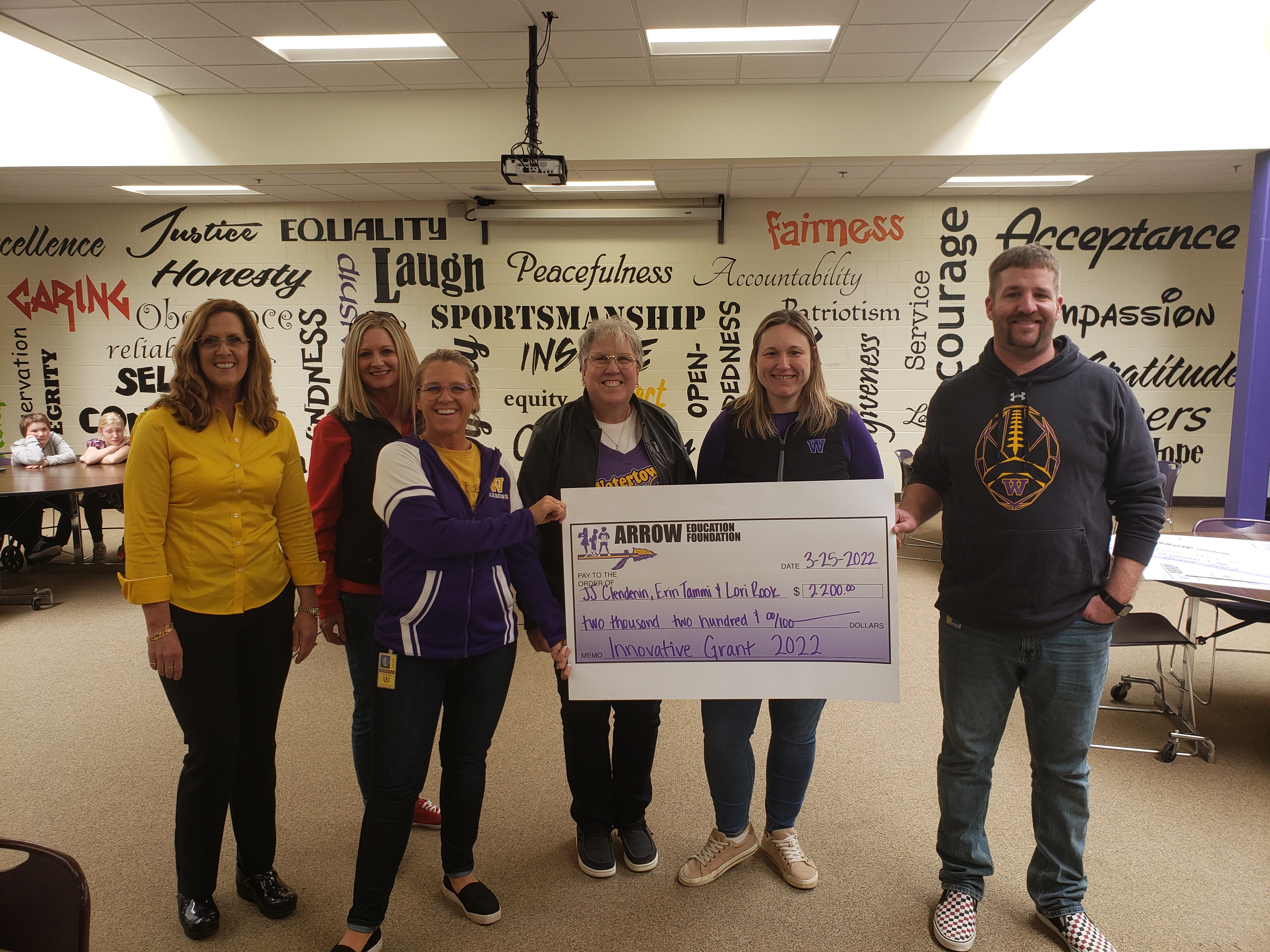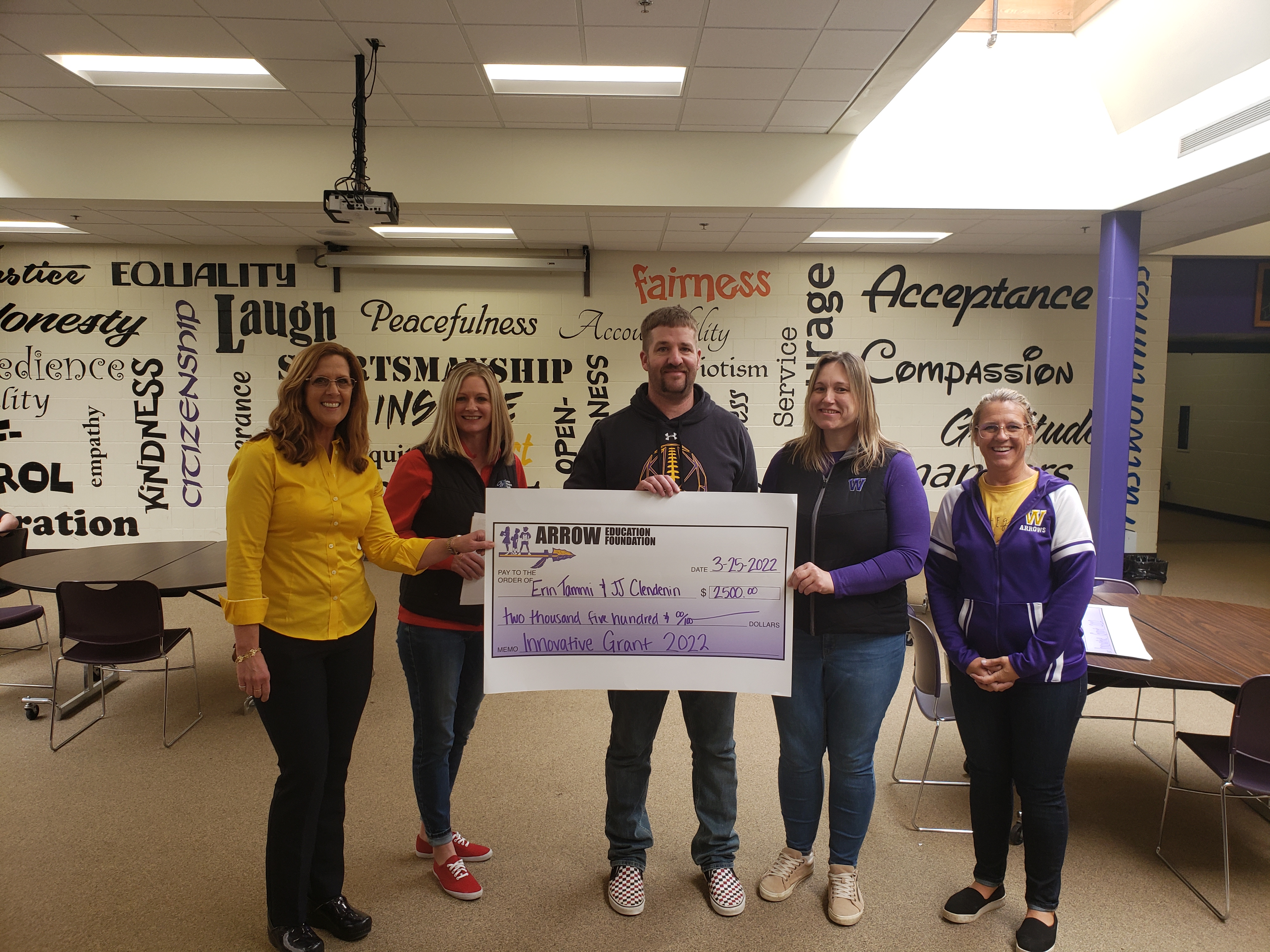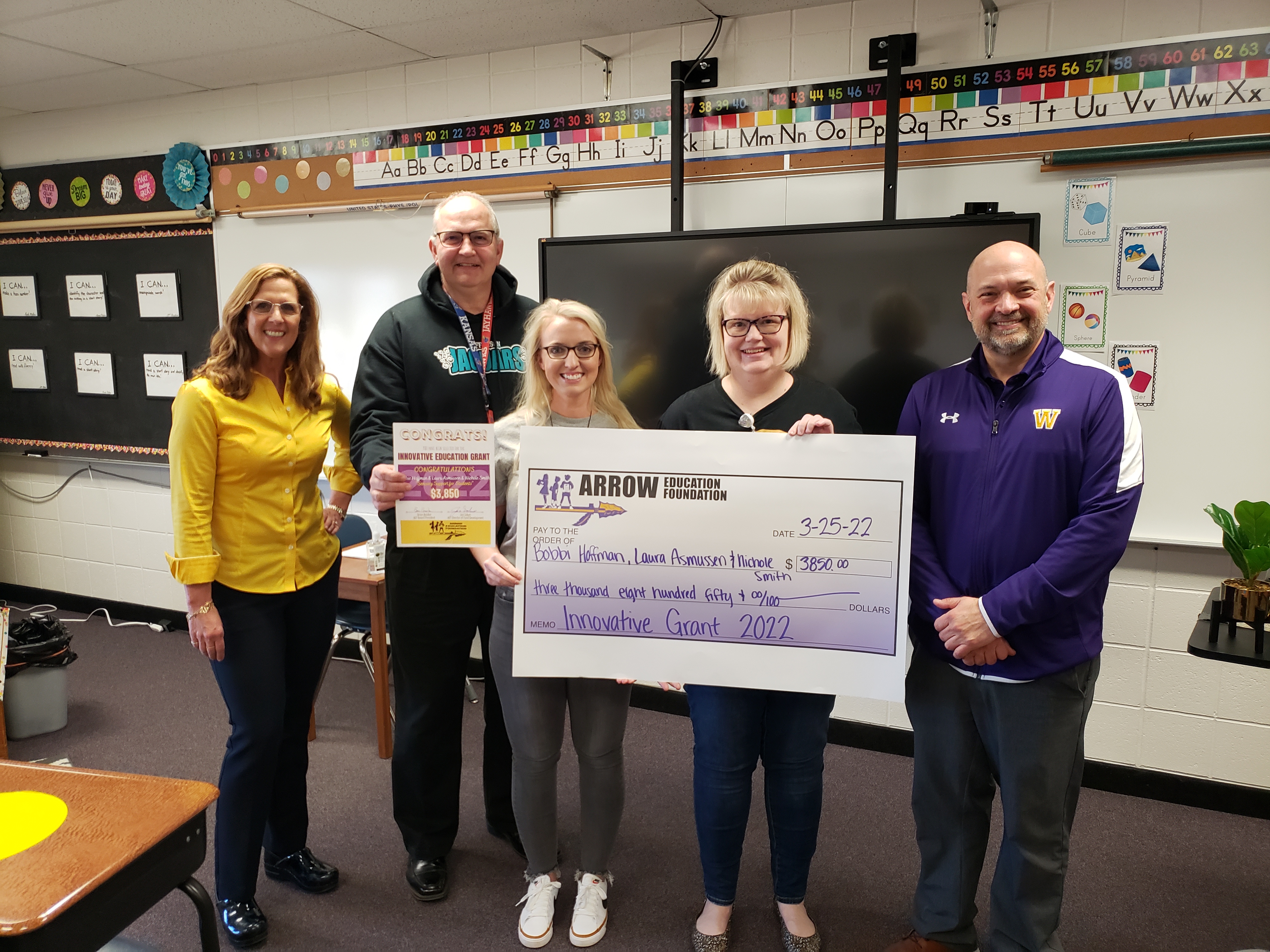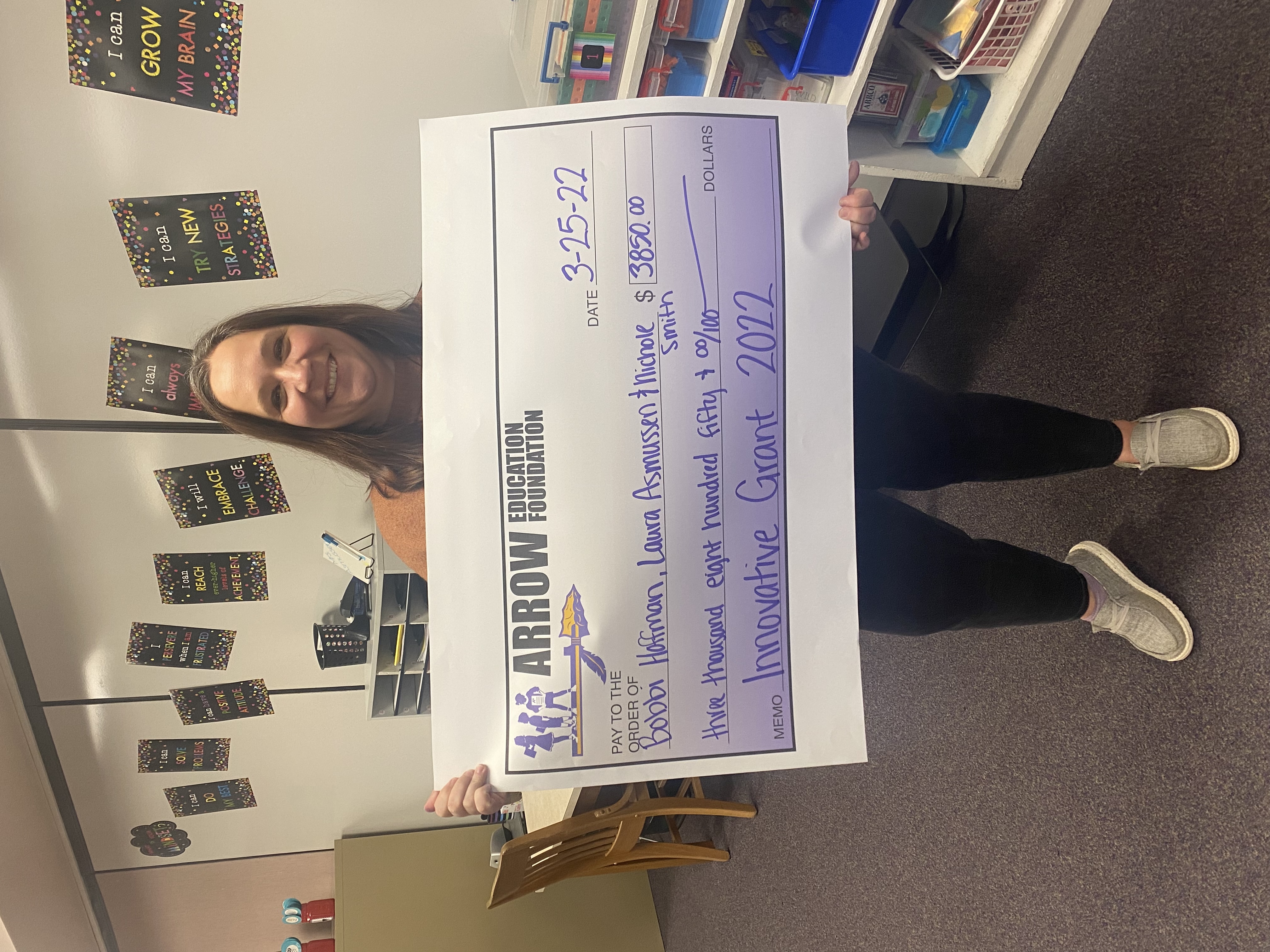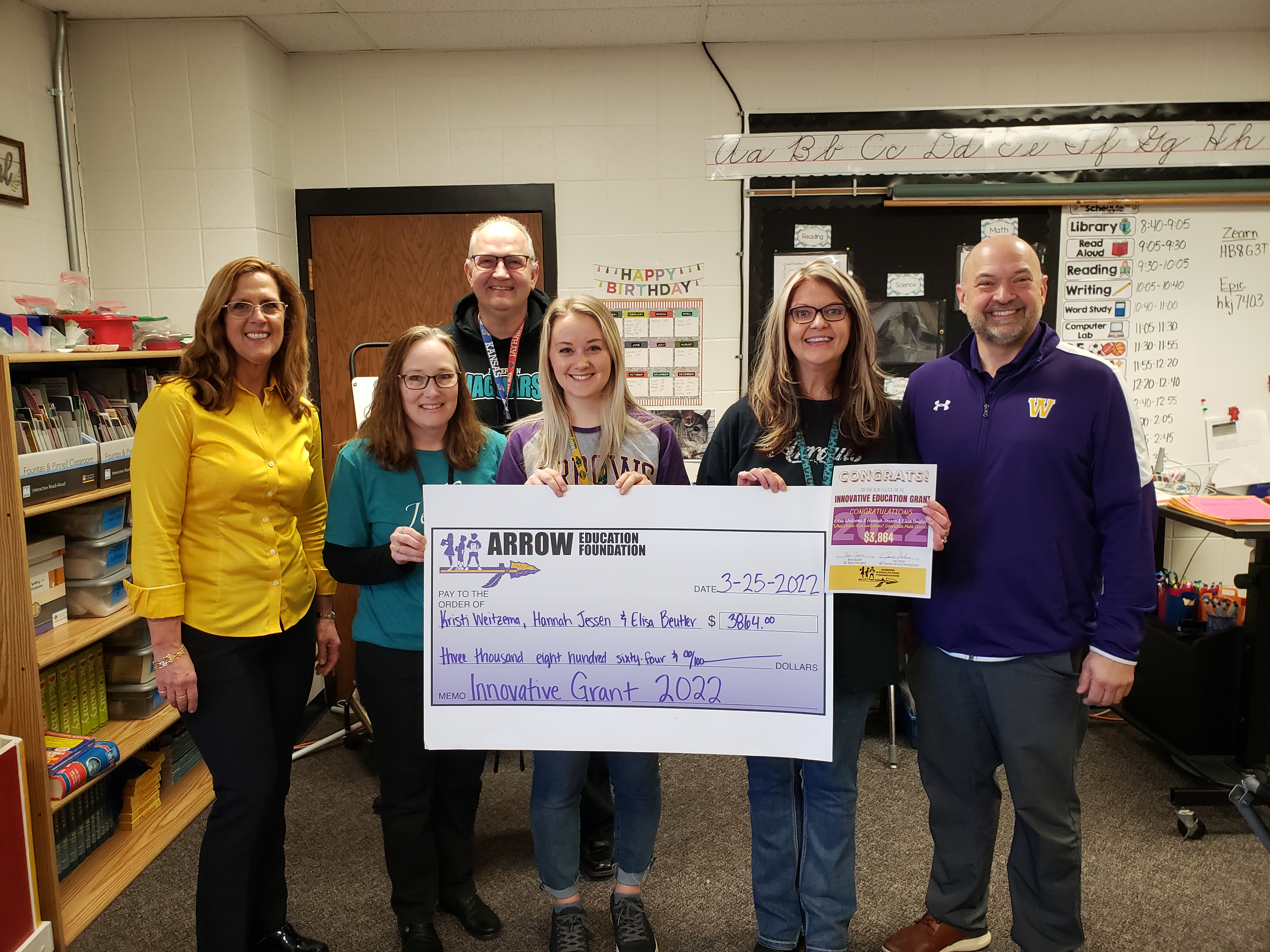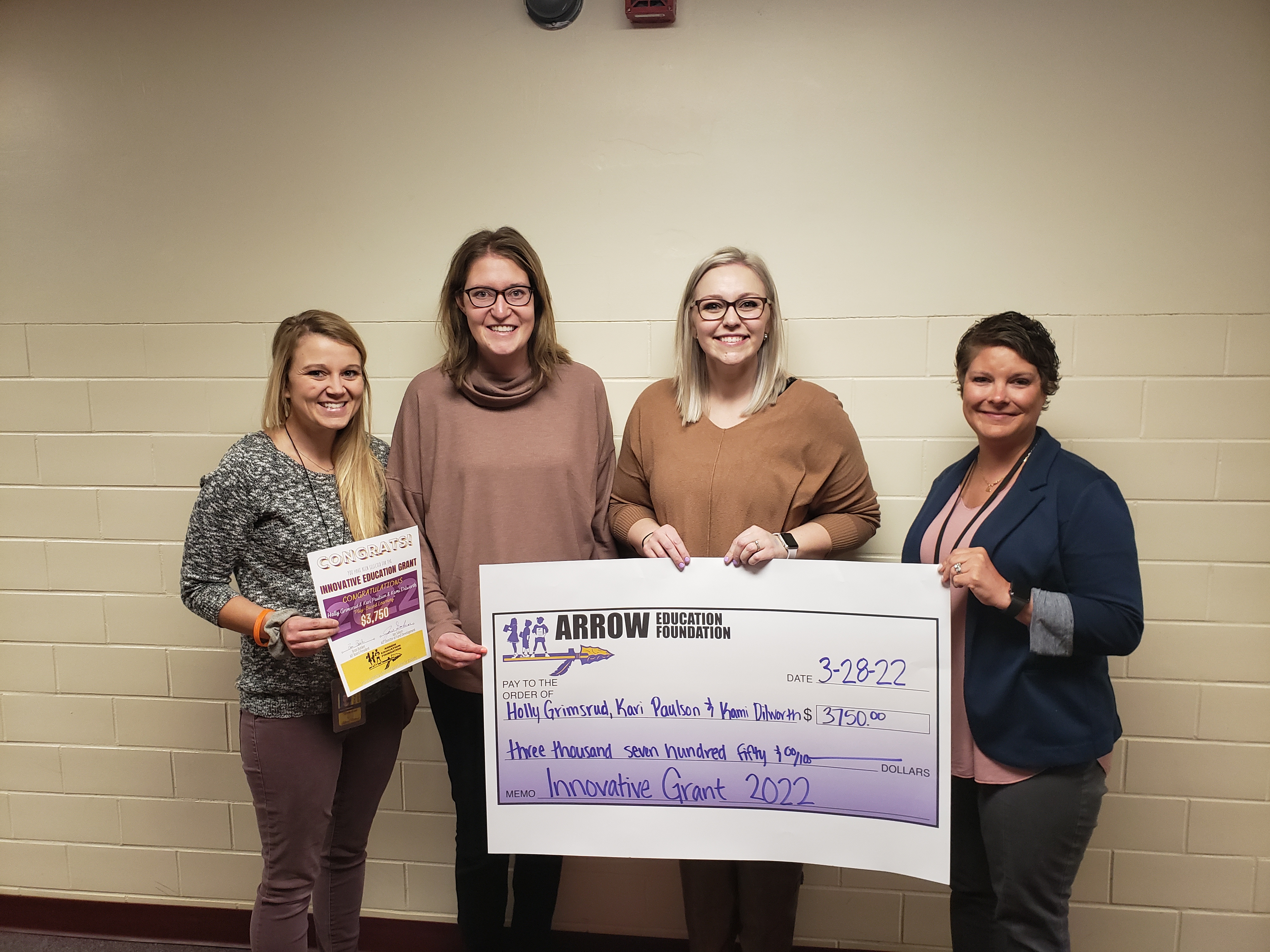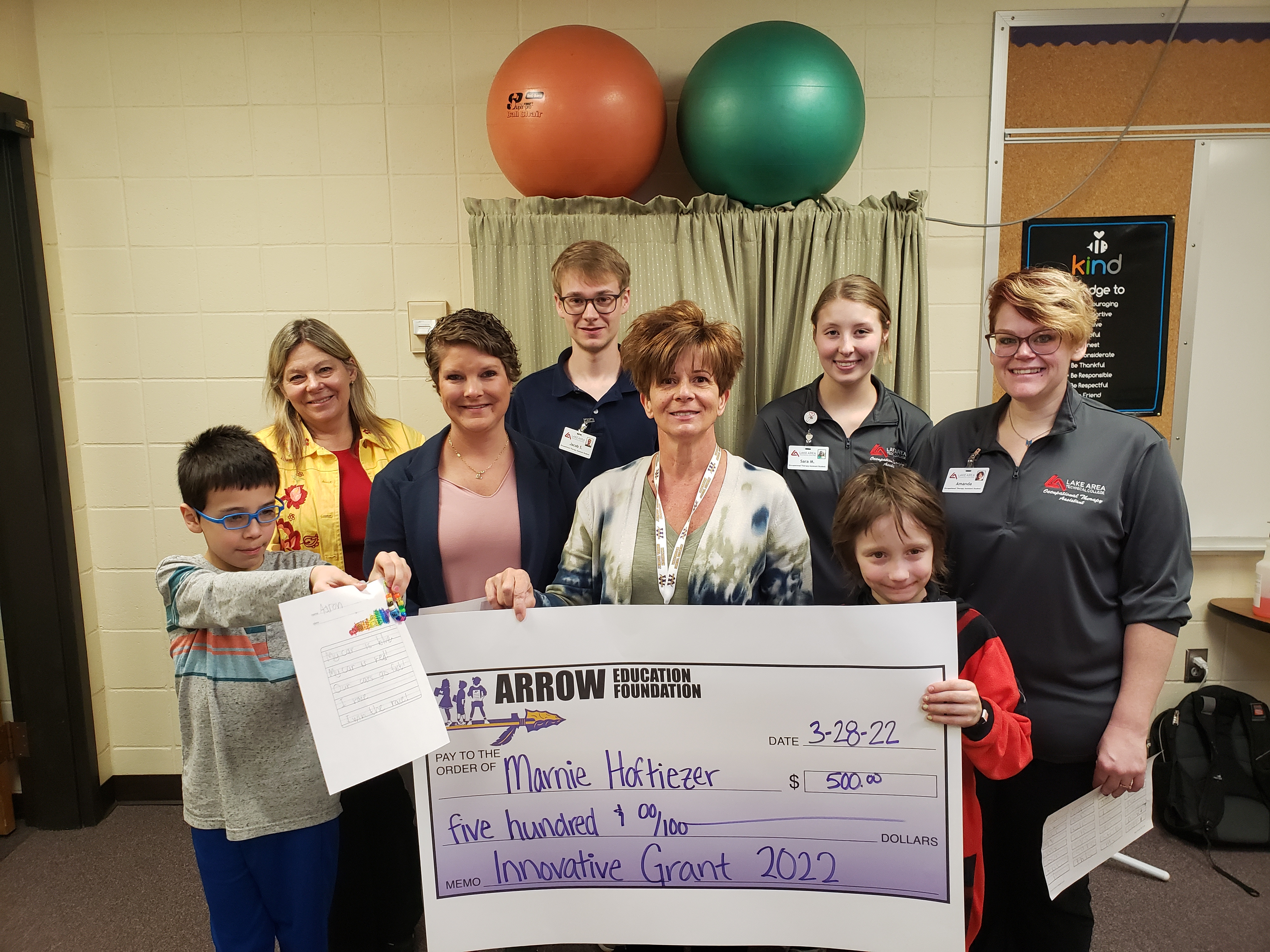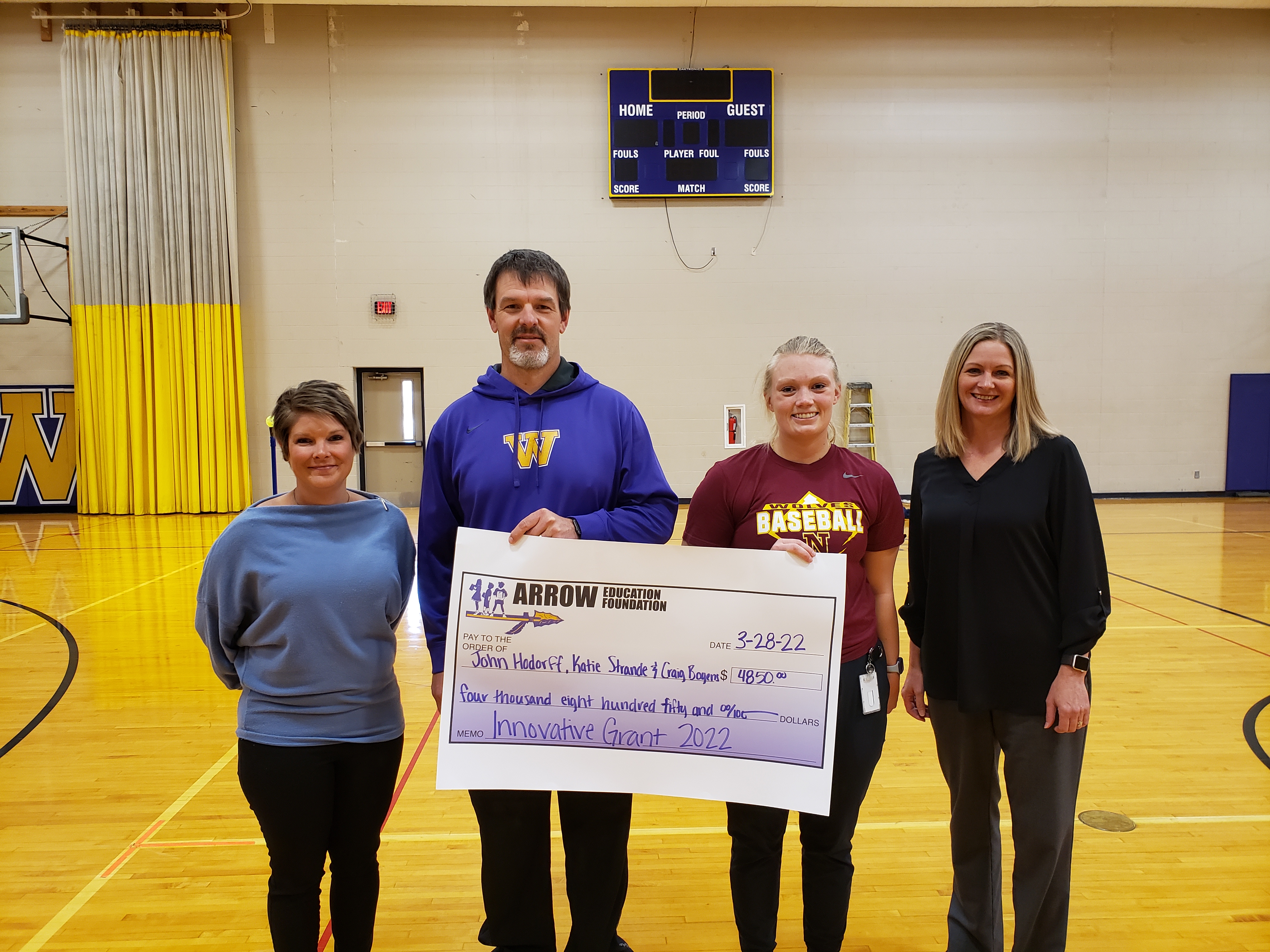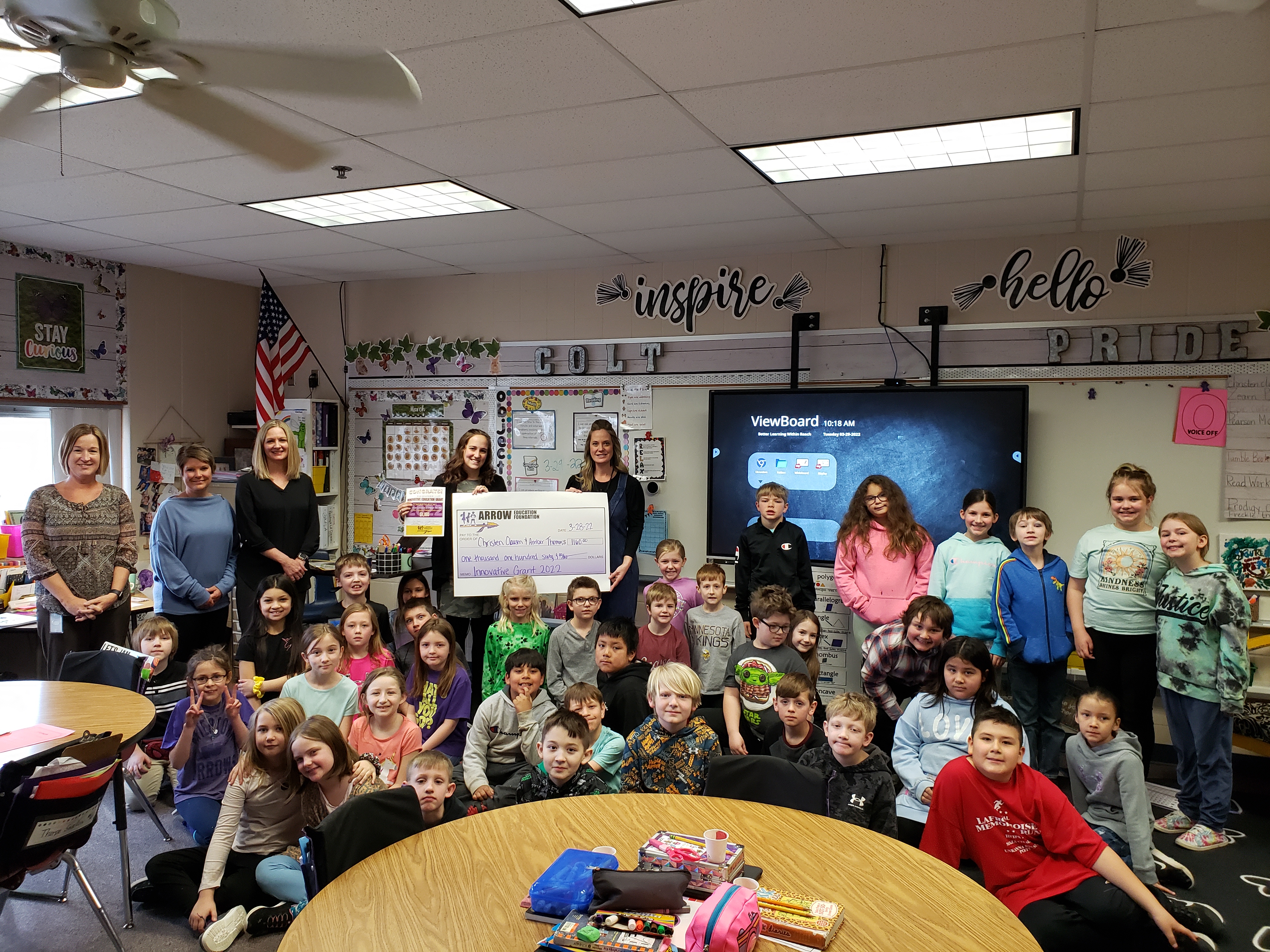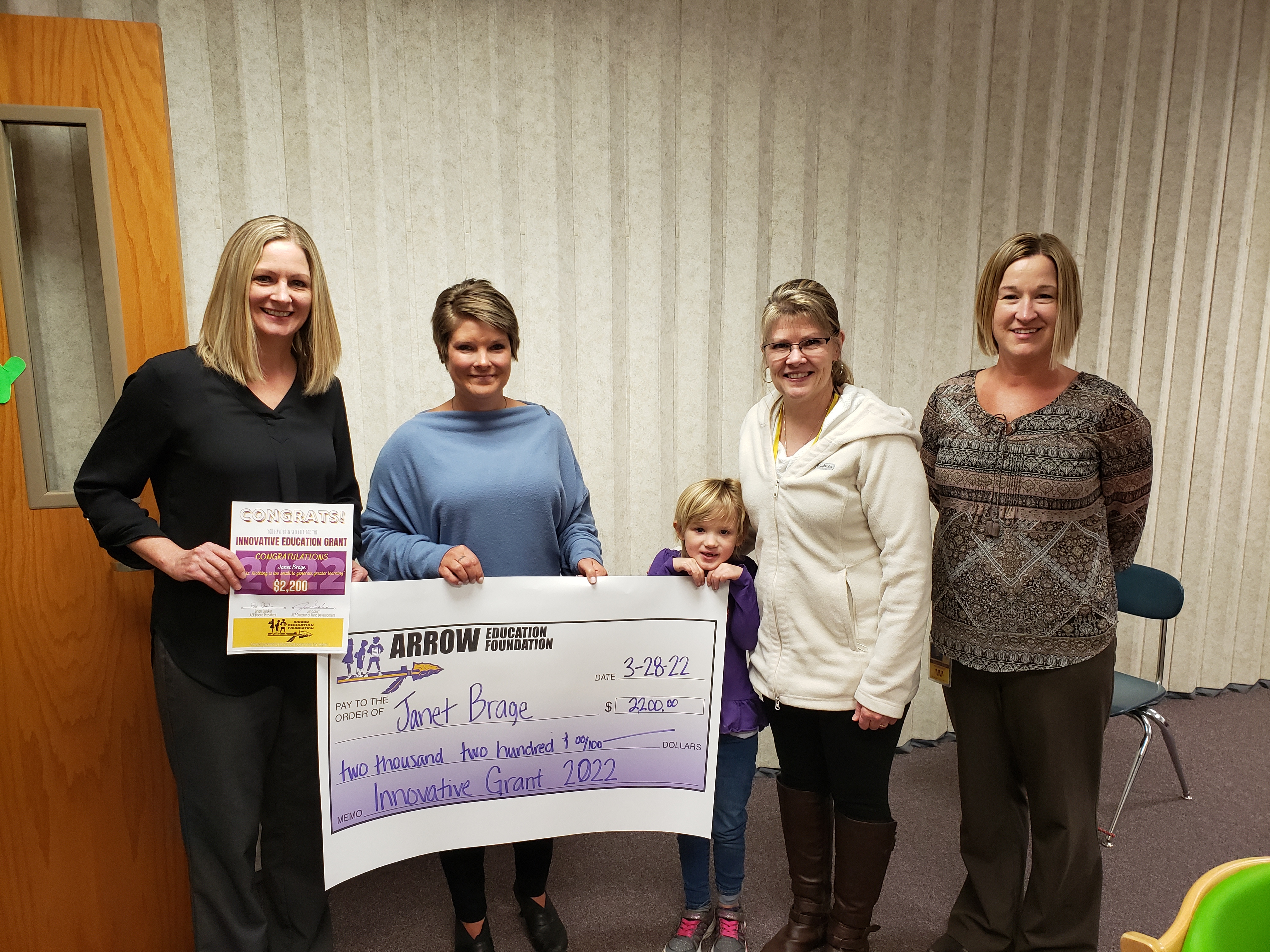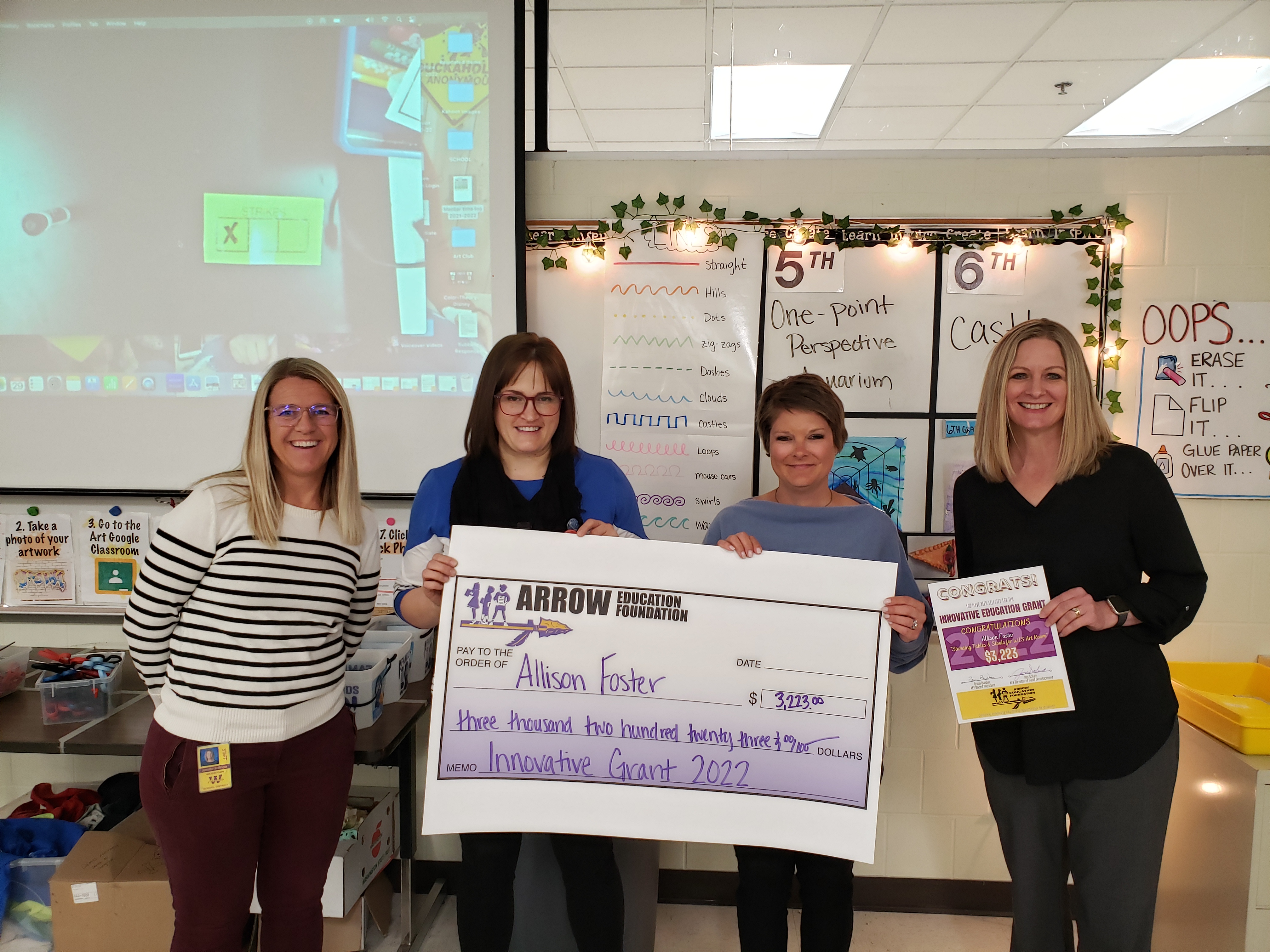 John Hodorff & Katie Strande & Craig Boyens
Dashr System - $4850
"This project will allow teachers, coaches and students to track all scores while they are in grades 9-12. It will also allow us to see strengths and weaknesses in our program. Our physical education curriculum goal is to have students improve on tests each year and throughout their high school experience. "
Marnie Hoftiezer
Adaptive Silverware Lending Library - $500
"This utensil 'lending library' would impact Watertown students by increasing their opportunity for independent feeding while supporting appropriate peer interaction during lunch. At the same time, it would eliminate inappropriate purchases that may NOT meet the student's needs. The success would, in turn, be measured by the boost of student's confidence and social skills in the lunch room or within a peer group, while they increase their nutritional intake on an independent basis."
Erin Tammi & JJ Clendenin
School Community Garden - $2500
"Students will help plan, design, and construct raised garden beds that will later be used to grow a variety of plants."
JJ Clendenin & Erin Tammi & Lori Rook
Outdoor Learning in Style - $2200
"Student learning will be impacted in a positive way when given the opportunity to learn in an outdoor environment. It will allow for deeper collaborative conversation since there are fewer noise restrictions outdoors. Since WIS does not have any classroom windows, thesis a great opportunity to get the Vitamin D the sun provides. Currently, several teachers do not use our outdoor classroom when they weather is nice because of the tall grass"
Garret Buchanan & Ron Stary
Student Music Concert Immersion Experience - $3600
"Attending a ive concert is important, especially at this developmental age because when you listen to music, especially a live concert, you're stimulating you brain in several beneficial ways."
Garret Buchanan & Ron Stary
Influencing Future Intermediate School Musicians - $1600
"The WIS Band Instrument Inventory is not able to serve all the students as it used to. Many instruments are beyond their years and unplayable. With these new instruments and parts, students will find success playing music."
Kristi Weitzema & Hannah Jessen & Elisa Beutler
What's Better than Worksheets? Interactive Math Centers - $3864
"It is not only to help students understand and acquire basic mathematical concepts and computational skills, but also to help students develop their creativity and change their narrow view on math."
Bobbi Hoffman & Laura Asmussen & Nichole Smith
Sensory Support for Students - $3850
"We know that sensory needs are growing greater every year and students are not as aware of their body needs as they should be. This sensory need directly effects student participation in the classroom and attention to daily tasks. Having available a sensory room, with many different sensory options., will allow students the ability to leave the classroom as needed and receive sensory input to increase their success during their academic day."
Holly Grimsrud & Kari Paulson & Kami Dilworth
Play-Based Learning - $3750
"The materials requested will impact student learning by meeting their learning style through hands-on and exploration activities, provide sensory experiences that will help students regulate and stay on-task, and give flexibility in seating to motivate, support attention, and create a safe environment for all students"
Janet Brage
Minis: Nothing is too Small to Generate Greater Learning - $2200
"Using mini objects immediately engages children to play increasing opportunities for repeated practice in a way that they learn. Best practice includes repeated practice and drawing on students' areas of interest."
Maria Jongbloed
Vocational Kits - $1252
"Between 70-80% of students with disabilities are unemployed and underemployed following graduation. Life skills are essential to job functioning, and must be included for students with special needs. Some of the students in my classroom possess the potential to live and work in the community if they receive appropriate life skills instruction. These specific vocational kits will fill in a hole in my students' curriculum that is not currently addressed."
Heather DeBoer
Stair Stickers - $1187
"They will be practicing reading and math skills while going up the stairs. The bright colors of the stair stickers will grab students' attention, and they will read them without even noticing that they are reading them. I feel that the positive affirmation phrases going up the north steps are something that students can read every day. We know that every student has their own story for home, each and every day, and some day, it may be exactly what they need to see and read to keep going and shift their mindset to a positive one"
Jenny Berg & Lori Fox
Engaging Tasks at the Table - $673
"This table would provide the perfect shape for students to gather closely around a teacher. The teacher will then be able to monitor the students work on the table very closely. The tables also provide an efficient way to begin the encoding process immediately."
Kelsey Popham & Jenny Berg
Building Social Emotional Vibes - $2200
"In order to continue to serve the social and emotional needs of the students at Roosevelt, we feel continuing to host SEL family nights would help bridge the gap between school and home by collaborating with parents and providing them with resources to help their child strive socially and emotionally."
Christen Clausen & Amber Thomas
VersaTiles: Engaging Activity Without a Screen - $1160
"VersaTiles are a way for students to independently check to see if they understand a specific skill they are learning. It is also a fun way for students to learn. Research has shown that students have a better understanding when hey complete hands on activities. They are also more likely to learn the concept or skill when immediate feedback is given."
Joanna Dallman
Community Integration/Field Trip - $300
"Our goal is to give our students practice using community transportation to a sit down restaurant where they would apply he social, community, and money skills that they have been learning throughout the year, This experience would have immediate impact and would enhance and apply knowledge they have learned."
Allison Foster
Standing Stools/Tables for WIS Art Room - $3223
" I found a wide variety that all concluded that standing helps with creativity and collaboration. Also, by standing instead of sitting, it helps students with better posture. I do have students that do stand over our standard height tables, but it causes them to slouch in order to do this."