CLASS REUNIONS 2022
HOMECOMING - SEPTEMBER 30TH
Class of 1957
65th Reunion - September 9th-10th, 2022
Contact: Barbara Creaser Sandquist
Class of 1962
60th Reunion- 2022
Class of 1965
57th Reunion - August 12th-23th, 2022
Friday 12th
Luncheon at 11:30am at the Elk's
Saturday 13th
Social Hour at 5:oo pm
Dinner at 6:00 pm
Contact: Nick Kranz
Class of 1967
55th Reunion - September 30th-October 1st, 2022
Watch for more info.
Contact: Barb Aarstad
(605) 886-4888
Class of 1972
50th Reunion – August 4th-6th, 2022
Thursday 4th – Register at Goss Opera House & enjoy Thursday Night Live Downtown
Friday 5th – Golfing during the day and catered meal in the evening
Saturday 6th – Boating (holds 40) around Lake Kampeska and supper at lake venue
Class of 1982
40th Reunion - July 1st-2nd, 2022
Watch for more info.​
Class of 1992
30th Reunion- 2022​
Class of 2002
20th Reunion– 2022
Friday/Saturday- Homecoming Weekend
(Homecoming date will not be set until early 2022, general a September date)
Join the class Facebook page: https://www.facebook.com/groups/2002Arrows/
Any questions regarding the class reunion please email: WHSArrows2002@gmail.com​
Class of 2010
10th Reunion - 2020 Cancelled
Possible 15 Year Reunion in 2025​
Class of 2012
10th Reunion- 2022
September 30th - October 1st
Watch for more info.
Class of 1973
Thursday - June 29th, 2023
Thursday Night Live
Meet at 5:00pm and register on the street
Friday – June 30th, 2023
Event Center
5:00pm
A picnic supper will be provided with a cash bar
Saturday – July 1st, 2023
More information to come

Join the Facebook page for more information at: https://www.facebook.com/groups/67372498696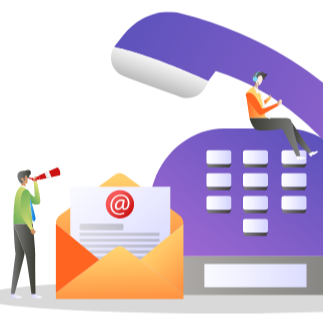 Keep your information updated for reunions and newsletters
REUNION PLANNING GUIDE
Dear Reunion Planning Committee Members,
The Arrow Education Foundation(AEF) is also the WHS Alumni Association. We maintain and update an alumni database, and the Foundation website. Twice a year we publish and distribute the WHS Alumni and Friends Newsletter.
Here are some ways that we(AEF) can assist your committee in reunion planning:
Provide a class list of names. We do not provide addresses, phone numbers, or email for privacy concerns.*

AEF will label, stamp and mail postcards/envelopes. AEF will provide labels and envelopes if needed. Class to pay postage for mailing and to supply AEF with postcards or letters.*

AEF will post reunion information on the AEF website: www.arroweducationfoundation.com and Facebook page.

Send a class email to those we have email addresses on file.

Place reunion information in the May & November newsletters (info needed by April/Oct).
* Please give us two weeks to provide database lists, notices and labels.
Additionally, the Foundation can:
Arrange tours of the high school. (We'll put you in touch with a contact at WHS)

Provide information about the work of the Foundation at your reunion or gathering
RESOURCES IN THE COMMUNITY
Class picture sign -The sign to be used in class pictures ("WHS Class of '??") can be scheduled by contacting Brian Bollinger, WHS Maintenance Supervisor at 605-882-6316 or email Brian.Bollinger@k12.sd.us

Photographer - Call AEF for suggestions

Button Maker - Call Dennis Mack 605-886-6753
Golf - Schedule a golf outing at Cattails Crossing Golf Course, call Levi at 605-882-6262, or Prairie Winds Golf Club, 605-886-3554.

Group picture - Reserve a time to have your group picture taken on the steps of the Codington County Heritage Museum. Call 605-886-7335 or email director@cchsmuseum.org.

Homecoming game reserved seating – Reserve a section for your class at the Arrow Homecoming game with Craig Boyens, WSD Athletic Director, 605-882-6328 or email craig.boyens@k12.sd.us Please call several weeks prior to event.

Homecoming parade float - Entering a float in the Arrow Homecoming parade can be arranged through the WHS Assistant Principal, Brad Brandsrud, email Brad.Brandsrud@k12.sd.us, or call 605-882-6316 in early September.

Hotels - The Watertown Convention and Visitors Bureau will provide information about the city, lodging, and more.
Contact them at PO Box 225, Watertown, SD 57201, call 605-753-0282 or 1-800-658-4505, or email at cvb@visitwatertownsd.com.

Meeting and banquet rooms – visit www.watertownsd.com and select "Meeting/Convention Facilities" for a listing of meeting and banquet facilities, seating capacity and phone numbers.

Visitors packets - The Watertown Convention and Visitors Bureau will provide goodie bags with Watertown info, local coupons, and information about events planned during your reunion. Contact Kathy at PO Box 225, Watertown, SD 57201, call 605-753-0282 or 1-800-658-4505, or email at cvb@visitwatertownsd.com. Two weeks advance notice is requested.

Park and Recreation – For information on Watertown Park and Recreation facilities and calendar of events, call 605-5814 or www.watertownparkandrec.com.

Picnic shelter - The Watertown Park and Recreation office can reserve a picnic shelter for you at Bramble Park. Call Connie or Tammy at 605-882-6260.

Redlin Inspiration Site tour - Take a self-guided tour of Terry Redlin's nine Inspiration Sites. Find the map in Watertown Now magazine in newsstands at local restaurants and convenience stores. Or call the Redlin Art Center, 605-882-3877 or 877-873-3546

Swimming - Reserve the Family Aquatic Center or get information, email wfac@watertownsd.us, or phone 605-882-6260

Tours of Watertown - The Watertown School District will provide a school bus and driver. Visitors must arrange their own guide.
Contact Tim Steichen at 605-882-6335.

Transportation - The Watertown Area Transit will provide transportation or tours. Call 605-882-5287.

Veteran's Memorial - Guided visit to the Veteran's Memorial, located at Stokes-Thomas City Park (City Park at Lake Kampeska). Contact Ordean Bierman, 1401 35th St SW, Watertown, SD, 57201, 605-886-0902, to arrange a tour at least one week in advance. See www.wtnvetsmemorial.org.

Zoo - Schedule tours at Bramble Park Zoo, email Jamie at jstricker@watertownsd.us or call 605-882-6269.
ATTRACTIONS IN THE COMMUNITY
Bramble Park Zoo

Cattails Crossings Golf Course

Codington County Heritage Museum - Call ahead for a possible display of memorabilia from your grad year and for the museum to be open at a special time. 605-886-7335

Cookin' on Kampeska (July)

Frisbee Golf park

Goss Opera House

Lake Kampeska and Lake Pelican camping

Mellette House

Prairie Winds Golf Club

Redlin Art Center

Uptown area Thursday Night Live

Watertown Family Aquatic Center

Watertown Regional Library